Oral Surgery for Spring, TX Residents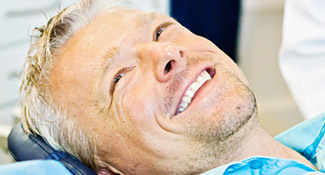 Our team is dedicated to offering comprehensive care in one convenient location. That includes some minor surgical procedures including dental implant placement and wisdom tooth extractions. Our skilled dentists, Dr. Michael Lindsay and Dr. Chase Lindsay have training and experience offering a number of surgical treatments, and we're happy to offer patients from Spring, The Woodlands, and other nearby communities comprehensive dental care in our state-of-the-art office. Contact us to find out more about our treatment options or to schedule an appointment with our team.
Wisdom Tooth Extractions
In most cases, our team works to preserve patients' healthy teeth, but there are some instances when tooth extraction is the best solution to preserve oral health including:
Severe tooth decay or trauma that means a damaged tooth cannot be preserved
Extensive decay that affects surrounding teeth or gum health
As part of orthodontic treatment to allow teeth to shift into their ideal alignment
The most frequently extracted teeth are third molars, commonly referred to as wisdom teeth. Third molars are the last teeth to erupt into patients' smiles, and in many instances, there is not adequate space to accommodate this last set of teeth leading to crowding or impaction (inability of the tooth to erupt from the gum line). When wisdom teeth are not removed and the jaw is unable to accommodate them, teeth may be forced to shift undoing costly orthodontic treatments. The extraction process is unique depending on the specific situation, but we will walk you through every step of the process before beginning your wisdom tooth extraction.