Spring, TX Emergency Dentist When You Need It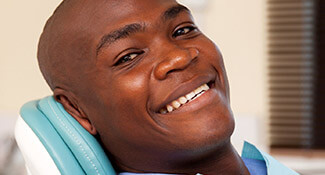 Thank you for trusting your family's smiles to the skilled hands at Lindsay Dental Group. Drs. Michael and Chase Lindsay are here to help when our patients need us most, and that includes emergency cases. Whenever possible, we offer same day treatment for emergency patients, and are happy to partner with local medical hospitals and dental professionals in the area if dental damage occurs as part of more extensive facial trauma.
Types of Dental Emergencies
If you believe you're experiencing a dental emergency, please contact our office as soon as possible. Some of the most frequently treated emergencies we see include, but are not limited to:
Avulsed (knocked out) teeth
Chipped, cracked, or broken teeth
Lost, chipped, cracked, or broken dental restorations
Severe toothache
Gum infection, sores, or discomfort
Soft tissue lacerations affecting the cheeks, lips, gums, or tongue
How to Handle Dental Emergencies
Your first step during any dental emergency should be to call Lindsay Dental Group. We're here to help with same day appointments whenever possible, and in the meantime, our team members offer instructions to walk patients through basic first aid. Some of the little steps patients can take to ensure their oral health in case of dental emergency include:
Keep damaged soft tissue clean by rinsing the mouth with warm water to avoid infection
Use gentle pressure or a cold compress to control bleeding
Use an ice pack at 20 minute intervals (20 on/20 off) to reduce discomfort and swelling
Never use a sharp object to remove foreign objects caught in teeth
Return a knocked out tooth to the vacated gap to protect it until you arrive at our office or store in a container of milk
Emergencies Welcome!
Don't hesitate to contact our team if you experience any of these or other dental emergencies. We are here to help when patients need us most, and we're happy to help patients restore their smiles following dental emergencies. If you experience a potentially broken jaw, severe facial trauma, or bleeding that does not stop for one or more hours, proceed to your nearest emergency room as soon as possible. We're happy to help once your life is no longer in danger.