Meet Our Spring, TX Dentists
Dr. Chase Lindsay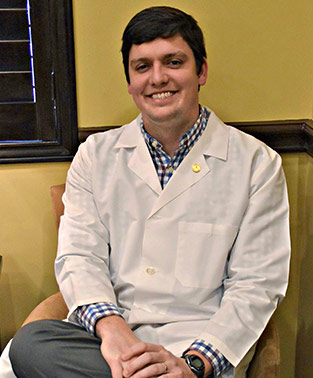 Dr. Chase Lindsay is dedicated to using his skills as a dentist to create a better, healthier, and more confident smile for his patients. It is his hope that each patient leaves feeling like he listened to exactly what was important to them, and that he gave them the best dental care possible.
Dr. Lindsay earned his Biochemistry degree from Abilene Christian University, and continued on to earn his doctor of dental surgery from Texas A&M-Baylor College of Dentistry. With special interest in all-ceramic crowns, CAD-CAM, and implant placement/restoration, Dr. Lindsay continues his education in cutting-edge technology and advancements in dental materials. This enables him to increase the lifetime of his dental treatment while providing a more efficient experience for his patients. Dr. Lindsay is also a member of the American Dental Association, Texas Dental Association, and the Greater Houston Dental Society.
A native of the Houston area, Dr. Lindsay and his wife, Sara, reside in Spring with their daughter, Avery and dog, Molly. He enjoys spending his free time at the lake, outdoors, sporting events, playing with his daughter, hunting, and reading. Dr. Lindsay is also very passionate about mission work. He most recently provided dental care in Haiti with his wife as his assistant.
More to Explore